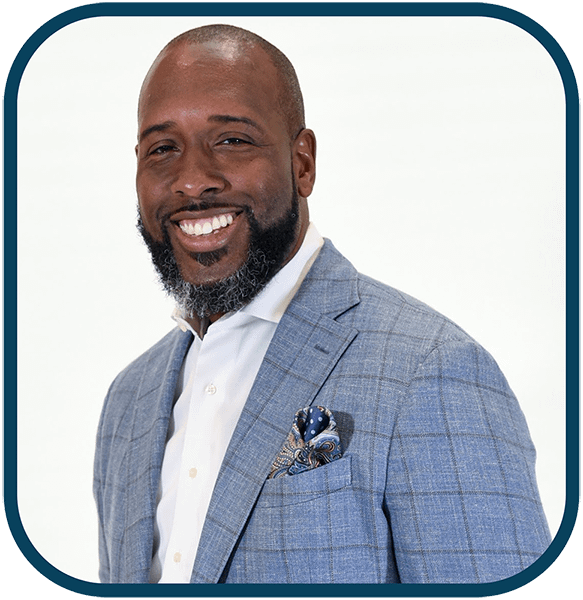 My guest, Pastor Erick W. Hoskin, Sr. is the Senior Pastor and Founder of the Word of God Christian Fellowship Church in Cypress, Texas, where he is known for his heart, humor, and clear presentation of the Gospel. Since its launching in 2010, The Word Church of Cypress, as it is known, has grown from eight (8) members in Pastor Hoskin's home to over 1000 members and three Sunday services. Under his leadership, The Word has impacted the community through charitable acts, including its partnership with the Houston Food Bank, providing food for families during the pandemic. A yearly backpack and clothing giveaway, Christmas Angel Tree, which benefits residents of a local apartment complex the church adopted, and its "Gas on God" Campaign, where WOCGF has sponsored over $6000 worth of gasoline to residents in the Cypress area. Besides his role at The Word, in 2022, Pastor E accepted the role of Admission Advisor for Grace School of Theology. He also serves as the Chaplain for the Mu Mu Nu chapter of Omega Psi Phi Fraternity.
Pastor E is also the author of "The Waiting Season: What To Do When God Has You In A Holding Pattern." God has put a dream in your heart—for your future, your family, your finances, or a dynamic ministry—and now you are ready to step forward in faith to bring that dream to fruition. Or, are you? Inexplicably, God gave you a divine call and then seemed to disappear, leaving you in a holding pattern. You may be wondering what's next as you wait for Him to come through on His promises. Purchase here: https://bit.ly/3I2Ki3e
IN THIS EPISODE: Join us for a practical conversation as we explore the world of spiritual development and balance. In this episode, we'll delve into various practices and philosophies to help you deepen your connection to your faith, gain greater self-awareness, and live a more fulfilling life.
PODCAST OVERVIEW
Welcome to Success with Saneness. This series is your bi-weekly dose of solution-inspired stories to support high-performing women to maintain their well-being.   Your host, Miara Shaw, also known as, 'Maven' Miara is a life and business strategist, executive coach, and sought-after transformational speaker. She offers targeted leadership development for minority executives and small business CEOs. She also supports emerging leaders to cultivate confidence and create their Balanced Rhythm™ (work-life harmony). Before starting her business, Maven Miara worked 25+ years as a no-nonsense, high-powered energy trader at some of the nation's largest oil companies.
RESOURCES TO STAY CONNECTED 👩🏽‍💻
★ Schedule a 1:1 chat with Maven Miara and discover how she can help you create your Life Strategy Map™, which supports the work-life harmony you want to achieve.  https://bit.ly/3G4bLk9 
★ Hire Miara as your speaker or facilitator:  https://miarashaw.com/services/
CONNECT WITH ME 👇🏽
Website: miarashaw.com
LinkedIn: https://www.linkedin.com/in/miarashaw/
Instagram: https://www.instagram.com/mavenmiara/ 
YouTube: @MavenMiara 
Email: hello@miarashaw.com